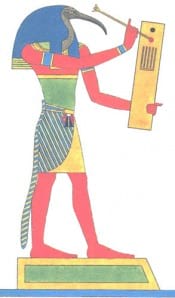 Philosophy — starting with the appearance in front of us
Integrity — the most basic thing
The Calendar — what if you didn't know where or when you are?
Astrology Has Changed — a new-old version of a timeless idea
Your Concept of Yourself — Who are you?
Philosophy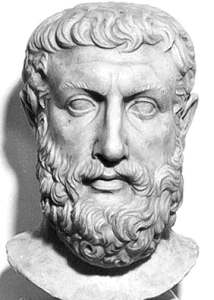 You live on a planet orbiting a star. This is a real fact.
The star that you orbit, the Sun, is the immediate light of your physical life, the forgotten illuminator of all your days.
Getting to know that star is getting to know your father. You find out that you are made of starlight and electricity, thought and creativity.
When you know yourself to be the child of a blessed Star, and behave accordingly, you begin to live a gifted life far better than you ever dreamed.
I think that it goes like this — the original fatherhood of God extends itself through the intermediate fatherhood of the universal Soul, then through the fatherhood of the Sun, down to the lower fatherhood of your earthly father. Whether you consider the Sun to be an actual father or simply a symbol of the father, it remains that the Sun is an absolute necessity for life on earth to happen at all.
Imagine yourself being the Sun, bursting with love-light in all directions in a continuous explosion of joy that goes on for billions of years.
Poised in the middle of Infinity, you love the Universe, you cast forth your light-seed everywhere, eternally in love with beautiful Night, the vacuum void chamber who is mother of us all.
A part of your light-seed strikes the planets, the individual photons slam into the waiting molecules of matter, impregnating them, causing them to gestate into life. In a little while a new creature is born, running around in the world and generally forgetting that individual photon at its center.
O nobly born — you are the child of a Star, you are radiant with beauty. You are not this body of matter, you are made from intelligence, and goodness, and divine miracles wondrous to behold.
Never mind what the earth tells you, never mind what the generations of men (taught by the earth) tell you. You are starlight, you are made from infinite power. You are life, divine and indestructible, existing in sheer Being, suspended in a mystery that goes on forever and ever, world without end.
You are beautiful and good, you are decent and loving. This is your real and only self.
Then what of that other self, the unhappy one, the one who blames, the one who hates and hurts and makes anger and war?
That is no self of yours. That is merely the residue found here, the barely-conscious matter existing in a yawning stupidity, arrogant with the hidden power of incorrigible deception, inhabiting these material worlds and subsisting on the higher beings, that is, living on you!
That lower self exists as a personal version of an old program in the collective unconsciousness. Unaware that it is alien, we let it live on us and direct us, being guided by the fact that everyone else is doing the same thing. Until one day, punished with suffering for the results of wrong actions, we begin to wake up.
Then we awaken from the dream of earth to the higher dream of the Sun. From wet matter, we emerge as a self-creative fire, child of the Stars, behaving like a Star in a constant creativity, projecting warmth, and light, and eternal reassurance that all is well.
As this mental and spiritual shift takes place, we forget the old perspectives and adopt higher views. We stop being centered on the earth. The earth is merely the receptive satellite of a higher and better life, the Sun. Likewise, the ego is merely the satellite of the soul, who sits quietly at the center, beaming forth love-light forever.
And just as people are so caught up with the daily nonsense of the earth that they rarely realize that the Sun is the main thing here, so they forget the fact that the soul is the origin of everything that they are and experience.
As man grows, his sciences grow, his philosophies grow, everything expands to meet his measure. So must astrology grow, to encompass man's new discoveries and lend them meaning.
Thus, this new astrology has come into being. It is heliocentric, that is, Sun-centered. It is galactic, that is, referring the zodiac to the center of our Galaxy. And it looks at the moment of conception, not the moment of birth, for conception is the true beginning of our career here on this plane.
At the same time, this astrology is ancient, old as the stars, inspired by the wisdom found in Homer, in Plato, and in Plotinus.
True astrology is a holy science, dealing with man's speculation about his life and destiny, his attempt to refer his experience to the universe which he perceives. Such a science deserves respect by all who view it without prejudice.
Integrity
Look at the picture above. It is a painting by Luca Giordano, entitled, "The Archangel Michael Flinging the Rebel Angels Into the Abyss."
Study this painting well, for it accurately illustrates the nature of Integrity. The demons are the unconscious world — chaotic, evil, howling with their self-inflicted disorder. But Michael is yourself, forever above the worldly tumult, wielding the sword of clarity to keep the chaos down.
Integrating yourself with your origin, you find integrity. Going back to the bedrock of your being, you finally stop denying what you are. This morning-of-creation true-ness, this only-ness of being the truth that you cannot help being — this is integrity.
What? Did you think that you would shine with some other light than the one that is good? Did you imagine that it might be cool to be clever and evil? Perhaps you should reconsider these beliefs.
The world teaches equality and forbearance toward everything. It suggests that everyone should have an equal vote. It calls this system of thought, "democracy."
But the necessary outcome of everything being equal is that evil will be equal with good, that evil people will have equal power with good people, and that evil's contemptible weakness will have artificial help to overcome the natural strength of righteousness. And this is exactly what evil wants. So it taught you to throw away your aristocratic power, and to grovel in the dust as a democratic worm.
Consider the gentleness, beauty, and power of Giordano's St. Michael. So should your self be.
Not so, you say? You think that you are not very beautiful? You believe that others are better than yourself? You say that you cannot possibly battle all the world, that you are not adequate to the task?
Consider carefully, O Child of Wisdom and Might, O Wanderer from the Realms of Intelligence. Not only are you capable of being the strong arm of goodness itself, you are required to do so.
Because — deep down — in your heart of hearts where no one else ever sees — you know that anything else is unhappy. Being less than beautiful is — well, ugly. And no one wants to be that.
Except for demons. Demons are beings who have fallen into ugliness, into meanness and weakness and every vice. Not only that, but they desire to do so. Not only that, but they are proud of their weakness. In addition, they think it is cute to walk down the street, giggling, letting everyone hear how powerful they are in their group profanity.
Does this sound like someone you know? Your neighbor, perhaps? Someone closer? Somebody right at hand?
This, indeed, is the problem.
And this realization, indeed, is the solution — there is no truth but truth, and courage is his prophet. There is no nobility but the one chosen as an act of free will, simply for the sheer beauty of it. There is no advantage in anything, for all things dissolve again into the dream. But the quality of your life, the beauty of your actions, the nobility of your good and magnanimous heart — these alone remain, for they are immortal, mirroring the eternal beauty on the level of your life. These are the substance of integrity.
How do you begin? Know thyself, O wandering one. Be serious about your life. End your involvements with evil people. Make new friendships with those who are noble and good. Cultivate your virtue, expand your mind, keep company with the authors of great literature. Live honestly all your days. Seek to become your true and only self.
Sincerely,
Robert Tkoch, Astrologer since 1970
The Calendar
In ancient China, any astrologer who failed to uphold the true calendar was immediately executed.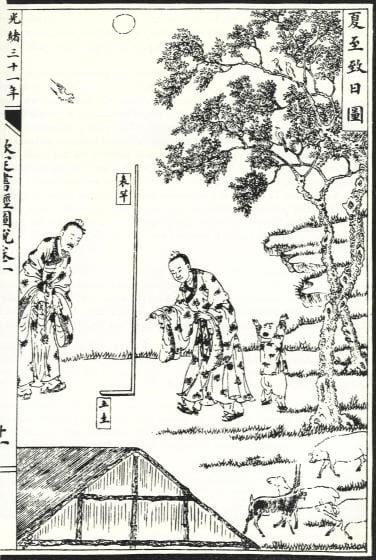 Mankind lives inside of time. He builds empires and sciences as the years go by. His every breath is bound up with the natural cycles of his years.
Consider your own breath. Watch and listen as your breath goes in and out. It is always doing that, and it is essential. If you interrupt your breathing for too long, your body will cease to live.
Likewise with the year. Its pulsating cycles are fundamental to your life. Go against those cycles, and you miss your own natural rhythm. Forget the poetry of the seasons, and you forget life's poetry in general. Instead, you take your place with the ant-people who toil without ceasing in their eternal twilight.
Your tendency to breathe naturally is the same as your tendency to flow in perfect tune with the earth's changing seasons. When you flow with these seasons, you live as a poet lives. You live like a lover who sees his beloved's smile in every sunrise, while every bird that flies above is a gentle thought from her mind.
When you know the seasons and live accordingly, you become aware that every passing year is a delightfully long, passing breath, something done harmoniously, without particular stress or unnecessary effort. Every blessed year becomes a fascinating story, even as every breath is a little gift of life.
But what if you lived under the dictatorship of some totalitarian hooligan who shouted to you, all day long, to "Now! Breathe in! Now! Breathe out! Not like that! Like this! Quickly! Do what I tell you! Breathe in! Breathe out!" and so on? What if your every breath was not allowed to flow naturally, but must obey some insane other schedule?
That would be uncomfortable and chaotic, would it not? If it went on and on, it would lead to all sorts of unnatural things, to a painful existence whose meaning was difficult to comprehend.
But this is precisely the situation with the present Western calendar. People live by this calendar, and they say it is New Year when January 1 rolls around. But January 1 has nothing to do with any natural cycle, and is merely a conventional date that a Roman emperor declared to be New Year.
Starting your year-long breath on January 1 is to fall, every year, flat on your face. For while you are breathing from January to January, the natural year is breathing by a different schedule. And thus do you miss every accord with Nature that you might have achieved. Since you are a part of Nature, to be out of accord with Nature is to be out of accord with yourself. And thus do you fight yourself all year long.
To begin every year at the time of coldness and sleep is to continually drudge through the year. And thus does society keep to its unlively ways. Thus is mankind, a mental organism dependent upon right ideas, enslaved by one error after another, so that — out of tune, unhappy, and stumbling along — he can be more easily manipulated by those who made the wrong calendar in the first place.
Alternatively, some cultures celebrate New Year at the Spring Equinox, around March 20. But this is not the beginning of Spring. Rather, it is the midpoint of Spring, the maximum-point of the Spring season. To celebrate Spring's beginning on March 20 is to always be too late. And thus does it produce a human culture that is already "too late," one that goes nowhere, an anachronism of the past, repeating old habits in a twilit realm without progress or hope.
So what is to be done? Live rightly, or righteously. When it comes to the year, live according to the natural year. How do you find the natural year? Very simply.
Think about it. The year consists of changing seasons. There are four natural points to the year:
The moment when the Sun is lowest, i.e., the Winter Solstice.


The moment when the Sun is highest, i.e., the Summer Solstice.


The moment when the Sun is midway between the highest and lowest, i.e., the Autumn Equinox.


The moment when the Sun is midway between the lowest and the highest, i.e., the Spring Equinox.
We think of Summer as the time of maximum light. Winter is the time of minimum light. If there are four seasons, each season will last about three months. Then Winter will be the season around the Winter Solstice. The most winterish time will be the Solstice itself, the maximum-point and midpoint of the Winter season. Winter will be a three-month span whose midpoint is the Winter Solstice. During this three-month period, the Sun will apparently traverse a 90-degree segment of the zodiac.
For people living in the Northern Hemisphere, the Winter season will therefore begin when the Sun reaches 15 degrees of the sign Scorpio. The peak of Winter will occur when the Sun reaches 0 degrees of the sign Capricorn. And Winter will end when the Sun reaches 15 degrees of the sign Aquarius. From 15 Scorpio to 15 Aquarius is a span of 90 degrees.
So all four seasons can be defined in term's of the Sun's apparent motion through the Zodiac (with approximate dates):
Winter begins: 15 Scorpio (Nov. 7).
Middle of Winter: 0 Capricorn (Dec. 21).


Spring begins: 15 Aquarius (Feb. 4).
Middle of Spring: 0 Aries (Mar. 20).


Summer begins: 15 Taurus (May 5).
Middle of Summer: 0 Cancer (June 21).


Autumn begins: 15 Leo (Aug. 7).
Middle of Autumn: 0 Libra (Sept. 22).
For people living in the Southern Hemisphere, the seasons are, of course, reversed. Summer begins around Nov. 7, Autumn begins around Feb. 4, etc. But the basic astronomical ideas are the same.
This is the true solar calendar known by the ancients. This extremely simple knowledge has remained largely hidden, simply because mankind is so crazy with the momentum of his own self-importance that he never even looks around to see what season it really is.
In addition, the ancients also made a lunar calendar to complement the solar one, even as the female complements the male. They enacted that each new season should be celebrated at the first New Moon in that season's sign. Thus, since the solar Spring begins when the Sun reaches the midpoint of Aquarius, the lunar Spring will begin at the first New Moon after the Sun enters Aquarius.
The solar is more male, the lunar is more female. In the ancient times, both were celebrated. But the solar was more authoritative, mental, and orderly, while the lunar was more emotional, festive and sensational. In general, the intellectuals and the nobility would prefer the solar calendar, while the common people would prefer the lunar. But both are important.
Knowing the true seasons, you begin to know the natural cycle on earth. Knowing these, you do the right things at the right time. When everything in your life is done this way, all your days will prosper.
That is why it is so important to be in perfect tune with the seasons. And to be in tune, you must know when the seasons begin. This knowledge is the duty of the astrologer to provide. And since the matter is extremely important, that is why — in the times of old — any astrologer who did not provide this knowledge, faithfully and accurately, was to be immediately executed.
And even though we, living in this banal and democratic age, may not be executed for our ignorance, yet it is still just as important to obey the ancient laws. And thus is it imperative to provide this true information.
For the year 2023, the seasons — for people living in the Northern Hemisphere — will begin at approximately the following moments (times are UT, the same as London winter time):
Spring: February 4, 2023, 02:30 UT (Solar New Year).


Summer: May 5, 2023, 18:08 UT.


Autumn: August 7, 2023, 18:14 UT.


Winter: November 7, 2023, 16:26 UT.
For those living in the Southern Hemisphere, the seasons are, of course, reversed. Autumn begins on February 4, Winter begins on May 5, Spring begins on August 7, and Summer begins on November 7.
So what does all of this mean to you? In general, it means that you have been living inside of a social organism that is hopelessly misguided with regard to the natural world, and that you have handicapped yourself considerably by going along with its destructive conventional ideas. But it also means that you — a unique human being with an original mind — can utilize your own divine knowledge and free will to separate from that social organism and its socially self-congratulating ways, instead inventing new life where you can, while you obey ancient laws where that is proper.
It means that if you plan your yearly cycle in accord with Nature, you will live in harmony with Nature. You will flow in tune with the seasons, and all that you do will prosper. Whereas, if you imitate the nations, you will live arbitrarily and conventionally, ignoring the Universe to your own peril.
Think back to other years, and consider what was happening around February 3 or 4. Remember the little signs, the new promptings that pointed toward new experience. Realize that the solar and lunar new years have always been two aspects of each year's true beginning.
Thus armed with real knowledge and the certainty born of experience, you may choose to begin anew at every true New Year, knowing that your efforts will all bear fruit in a little while.
Sincerely,
Robert Tkoch
Astrology has changed

A new astrology has been discovered. As the Hubble telescope gave us mind-expanding glimpses of our universe, there has quietly emerged a new conceptual way of looking at that universe. Paralleling advances in the various sciences, a new idea has begun to replace the old.
The old astrological system — the popular geocentric art that reached its high point during the Middle Ages — adequately described an old and perennial way of life. Its grounded, earth-centered point of view was good enough for our ancestors in their apparent reality — but it is no longer very useful.
Seeing, as we do, that the earth is not the center of everything, changes everything. We apparently are a people — on a planet, orbiting a star, inside a galaxy, amongst countless galaxies like grains of sand. After a long history of living provincially and barbarically on planet earth, we now become aware of the infinite universe, and we are about to launch forth into that universe, quickly becoming intelligent birds of space that go on and on into the void. Humanity is so amazed and frightened at this confrontation that it has reacted in shock and denial, and is trying to retreat and fall back to the past — hurriedly and forgetfully denying the new opportunity and staunchly attempting to carry on as usual with outmoded ways. However, the time for change has come — and we, reluctant or not, are definitely on our way to Infinity.
Since every human being's life is already intermixed with the life of his planet, the life of his star, and the life of his galaxy, it is only natural to step from earth into space into universe and beyond, for all this is where we find ourselves being, and we might as well go out and see what there is to learn. Instead of waiting until scientists get around to proving that the universe is totally conscious and alive, we might as well affirm it now, and say, "As above, so below; we are a part of this divine cosmos. Let us behave accordingly."
And while preparing for the stars, yet we still live solidly on earth. Any true theory must also prove itself supremely practical, providing help where it is needed — in our everyday lives, in growing as human beings, in understanding our relationships, in making a decent living. A true science helps us to dream great dreams, but it also takes care of the very real down-to-earth necessities which we all require.
This astrology has been researched experimentally. Its findings have been slowly extracted from actual studies of history, historical personages, and present lives. It is built upon theory that matches the latest scientific discoveries, and then it is backed up with repeatable scientific proof.
A higher point of view leads to a higher life. Looking at your galactic chart of conception, we can see a bit of the high life that you may live — if you choose to live nobly and become high. We also can see the lower life, the common collective life that you might join — if you follow the crowd and give up. Both ways of life, the higher and the lower, are clearly visible in the chart. By studying and understanding this chart, you are studying and understanding a higher view of yourself, with the result that you learn how to skillfully avoid the traps while you gladly reach for what is useful and happy.
Your Concept of Yourself
Your self-image is an immediate and modifying cause of everything that happens to you. If you truly believe that you are noble, you will live a noble life. If you think like a beggar, you will live accordingly. Nothing is so important to you as the concept you hold of yourself.
All that you experience — the touch of your Beloved's hand, the sight of sunrise, your feeling as you look into the mirror, the sound of a distant bird on a clear Autumn day — everything, all of it, is colored by your basic idea, your semi-conscious world view, your centrally-dwelling concept of yourself. This concept, though you may ignore it, is the lens through which all else comes.
Ideally, this concept has grown from your honest self-appraisal looking accurately at your one and only lone, original soul, the original essence at the center and core and beginning of your self. Ideally, your self-concept is the courageous and truthful recognition of what you really are, learned from a lifetime of utterly honest encounters with the Universe, coupled with an uncompromising integrity which forever looks, with absolute gentleness and modesty, only to that which is best for every answer.
But often, this ideal is not the actual reality of things. No one teaches us to be alone like God is alone, no one comes up to us and says,
"O nobly born! The essence of yourself is actually divine, forgetful now in your sojourn here. In your own simple self is all the wealth of Solomon, all the power of a thunderstorm, all the joy that anyone could ever want. Do not seek these things from the world, for the world is only an outpicturing of your own idea. And if your idea includes an inward lack, then your worldly experience will also lack, and poverty — of purse, of health, of life — will result. No, first turn away from the world, and come to know the nobility of what you really are. After that, you may turn back to the world again, and your experience will then be harmonious and happy."

We should all learn our self-image by ourselves, experimenting alone, helpfully guided by wise elders who teach us a little and generally allow us to learn for ourselves. But unfortunately, most people are afraid to be self-reliant, afraid to take a chance on their own good luck, instead preferring to learn their self-image from the eternal ignorance of their families, their society, their peers. They forget to think for themselves, and they wind up living in absurd, old, inappropriate, outdated identities and patterns that are hopelessly unhappy.
And thus is created the general human condition, where you probably find yourself now. The most important thing that you have — your self-created concept of yourself — has been almost entirely neglected, while someone else's common definition of you has come into your mind and governed you all these years. Thus do you live without discovery and joy, for the very foundation of your mind is not your own. In this mediocre state, you tend to simply go on and on, at a loss to discover something new.
But all that can be changed. You can discover a concept of yourself that is true, appropriate, and strong, one that makes you come alive when you first hear it, that causes you to remember how wonderful you felt all those times when you had hope in your heart—when you fell in love, traveled to new lands, conquered a great problem, escaped death, or just realized how great it is to be alive. You can start all over again, and this time you can take charge of your destiny yourself.
I have been reading star-charts for over years, and it never changes — so many people expect to find permanent final answers, asking to be told who they are, what they should do, when they are going to get lucky. But all I can do is read what the chart says exactly, to point out the essence and core of themselves, the real self with its definite goals and interests — and then remind them that all of the millions of stars in the heavens above are a poem, a song, a psychodramatic mystery all saying the same thing — that every star is an ever-living fire, wild and alive in the void, poised in a mystery endless and divine — and every man and woman are exactly the same as every star. Each star has a right to exist and to create what it deems best, and so do you.
Your concept of yourself — all along, it was the springboard to your life, the launching-point for every successful journey. Give birth to your own original idea, and you will live an original — and probably happy — life. Or go along with society's definition of yourself, and you will probably exist only in a quiet despair, standing alongside millions of others who learned their self-image from the same exact source.
Thus does it always come down to the same simple thing — your destiny is in your own hands, and it will lead exactly and only where your concept of yourself must eventually go. And thus, it might be a very good idea to look at this concept in depth.
Sincerely,
Robert Tkoch, Astrologer since 1970